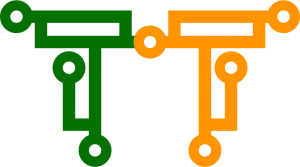 " A suite of applications for remote training"
Training Areas

concentration, executive functions, inhibition, eyes-hands coordination, cognitive, visual perception,  maths, ...
Feature Highlights
Trainer can control all aspects of the game - size, speed, rotation, spawn frequency, game background, music and effects, correct/incorrect points, hints display, etc - to adjust the game difficulty and accommodate different training needs.

Over 1000 target images to choose from - numbers, alphabets, animals, visual patterns, etc.

Group training of up to 4 children at the same time. 

Realtime display of the individual child's performance.

Can be used with eyetracker and colored glasses.

Both Tele Trainer and Tele Trainee can be assessed easily through a browser on desktop computers and tablets.  No software installation is required.
Browser Compatibility
Windows/

MacOS - Firefox 52 or newer, Chrome 57 or newer, Safari 11 or newer, Edge16 or newer

Android - Firefox, Chrome

IOS - (experimental) depending on device model, iOS version and network condition, may experience some delay on first load, when in doubt, please try out with the demo account first
iOS Apps
For even better user experience, you can download both the Tele Trainer and Tele Trainee apps from Apple appstore.
* Important *
At this moment, the Tele Training Toolkit CANNOT be used in China because of the great firewall.